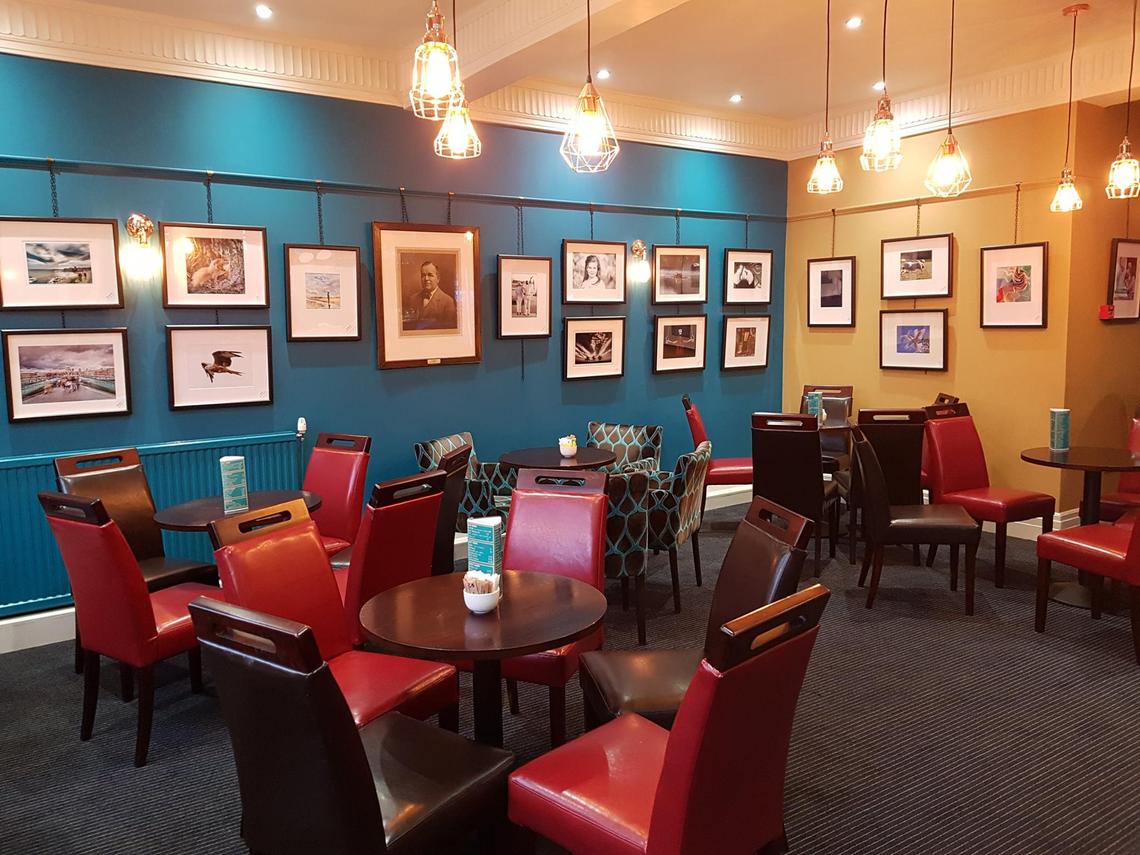 Forum Cinema Café:
The first exhibition opened on the 3rd of April at the Forum Cinema in the Café area and features a selection of prints, including some that have featured as recently in internal club competitions. The exhibition is open for the public to view for the next month and can be viewed during the normal opening hours of the Forum Café, please check the opening hours on the forum website.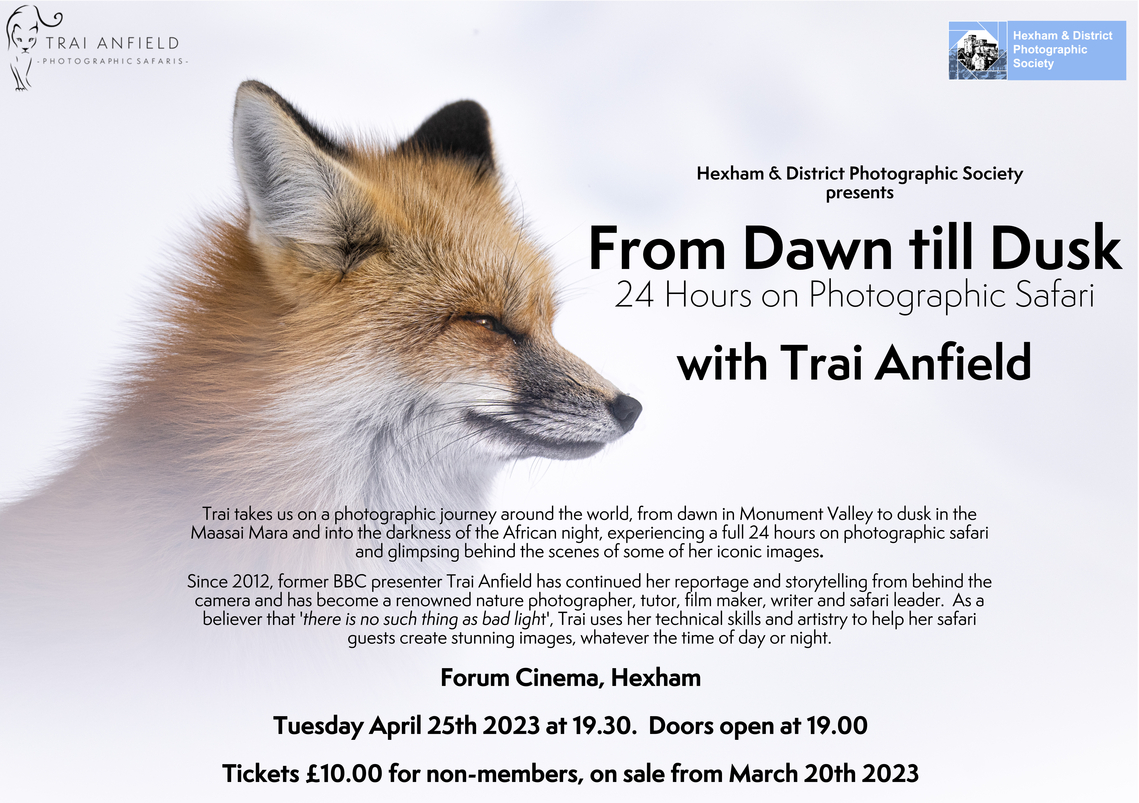 The exhibition has become something of an annual event recently and is taking place once again this year in support of our public Annual Awards Evening, taking place at 7:00pm on Tuesday the 25th April. This year the awards evening features a keynote by former BBC presenter Trai Anfield who will be taking us on a 24-Hour Photographic Safari journey around the world.
More information on the talk can be found by clicking here, tickets are on sale to the public via the Forum Cinema Website.
Many Thanks go to Graham Bradshaw and Jane Waitt who have both curated the images and set up the display in the Café.
Hexham Hospital Exhibition:
This is the second exhibition to go live last week and also feature prints by Hexham Photographic Society members. The exhibition is a bit more "exclusive" as it is only available to those who are attending Hexham Hospital's outpatient department.
Hexham Photographic Society member Duncan Burridge has worked in conjunction with Katie Dawson, Charity and Arts Development Officer at Northumbria Healthcare Trust, to select the most appropriate prints to brighten up the outpatient department walls, hopefully providing a boost to both patients and staff.
The following prints are on display in outpatients for the next six months, after which they will be replaced by other club members' work. So if you happen to be in the ground floor outpatient department outside the consulting rooms', do keep an eye out for the images.
Wildlife

Landscape

Monochrome

Sport

Red Squirrel by Val Johnston

Hanging on by a thread
by Duncan Burridge

Inch Island Silhouette
by Dave Strother

What a stretch!
by Gerry Stephens

Barn Owl by Bill Ferguson

Curlew by John Austin

Who put that log there?
by Neville Holmes

Carving the Wave
by Dave Best

Not such an ugly duckling
by Verity Johnson

Mist on Holme Fell
by Ken Rennie

Street Seller by Bob Turner

The Sport of Kings
by Barbara Austin
Please note, this area is only accessible if you are waiting for an outpatient appointment, so a preview of the images can be seen below:
Hexham Hospital Exhibition Images: