Photographing the Roman Wall is an exhibition of photographs taken between 1886 to 1910 by the Hexham Chemist, John Pattinson Gibson and Fellow of the Royal Photographic Society. It is thought that John may have been involved with a local photographic society before the founding of Hexham Photographic Society in 1946.
Thanks to the work of David & Margaret Blackett, the Knott Memorial Hall in Heddon has been successful in acquiring the 'Photographing the Roman Wall Exhibition'.
This amazing collection of photographs was left in the care of Northumberland Archives. This year, Hadrian 1900 lottery funding has enabled a public exhibition. They have been on display at Haltwhistle Town Hall, Hexham Abbey and they are coming to Heddon.
They will be on display in the Knott Hall from 31st October until 18th November, see https://northumberlandvillagehalls.org.uk/heddon-village-knott-memorial-hall/events for the opening times and address.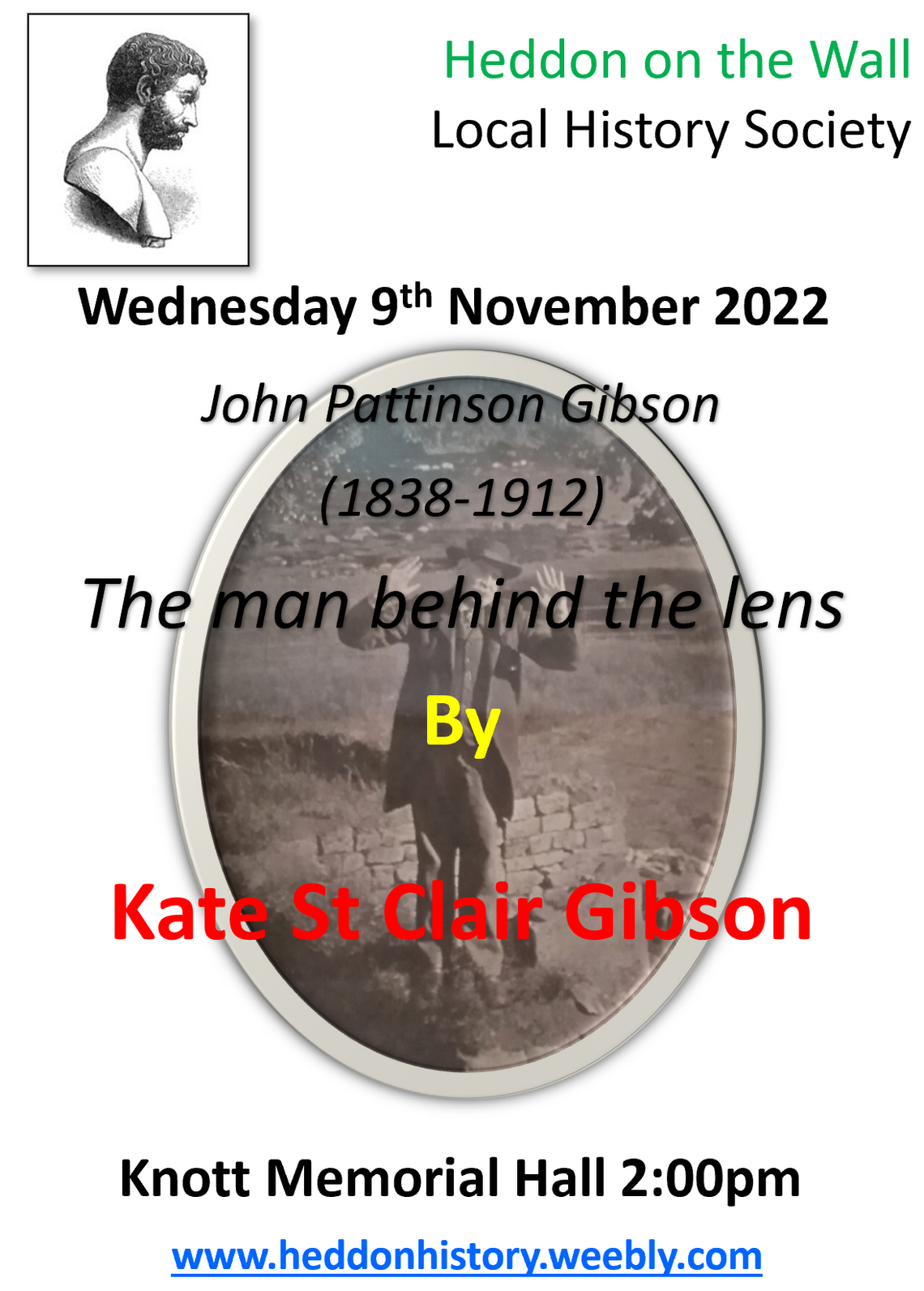 Heddon Local History Society is hosting an introductory talk about the collection by Kate St Clair Gibson (Local Studies Librarian, Northumberland Archives) on Wednesday 9th November at 2 pm in the Knott Memorial Hall. Open to everyone and completely free!