Hexham & District Photographic Society are pleased to announce that tickets are now on sale to the public at the Forum Cinema in Hexham or via their website for the much-anticipated Landscape photography talk on the 29th of September by Joe Cornish. Tickets cost £10 for non-Society Members.
Joe is an internationally renowned landscape photographer, an innovator in colour travel and landscape photography whose work has contributed to numerous books, book covers, magazines and articles over the last forty years.
A keen walker and dedicated environmentalist, Joe has served as a judge of Landscape Photographer of the year and is an honorary Fellow of the Royal Photographic Society.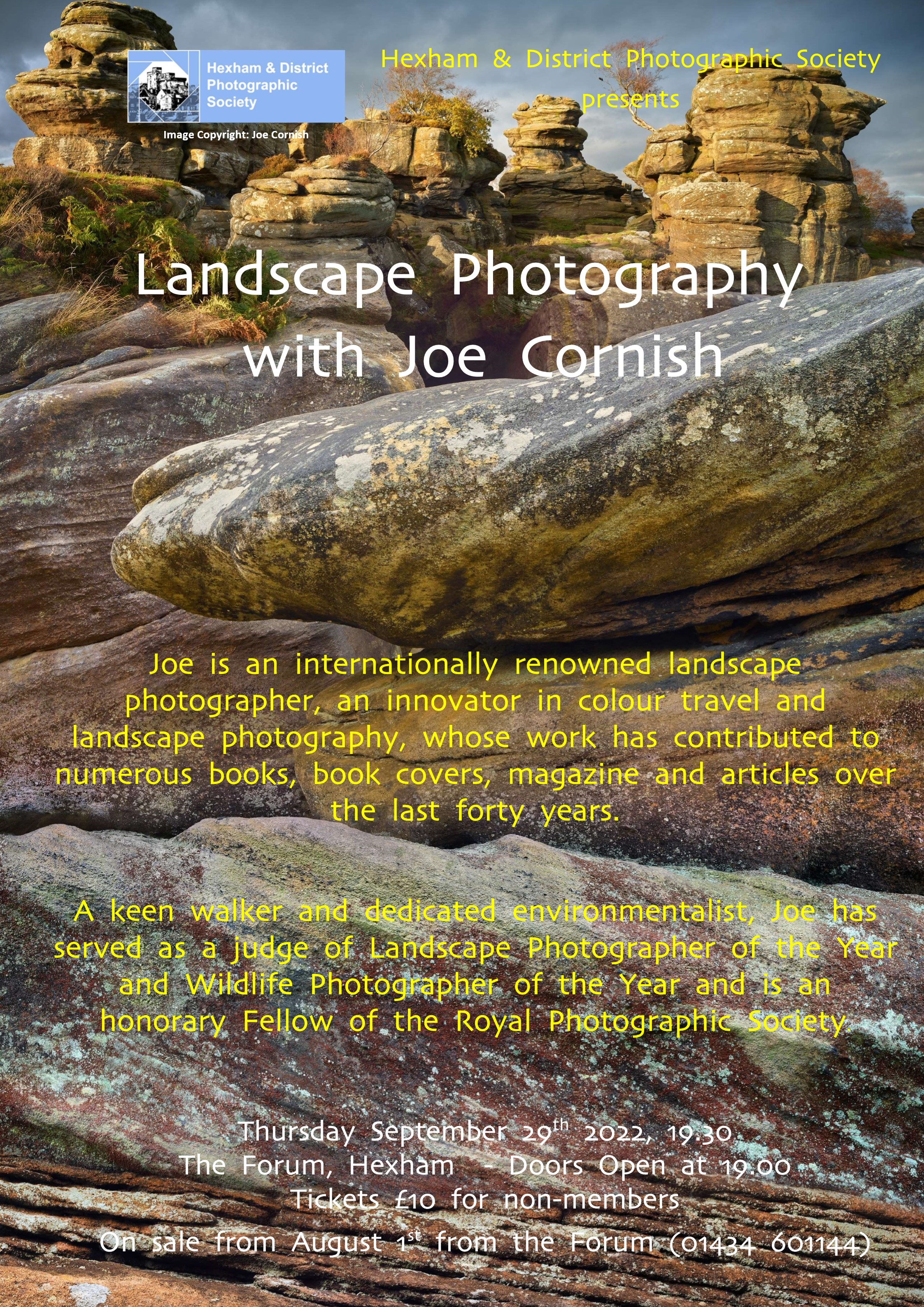 This is set to be a good night as Joe is one of the top landscape photographers, so do book early to avoid disappointment. https://forumhexham.com/ForumHexham.dll/WhatsOn?Film=16701915